Bleach Brave Souls is a Mobile Gacha, Single-player and Multiplayer video game developed and published by KLabGames for Multiple Platforms and PlayStation 4. It takes place in the Bleach Universe and introduces a real-time beat 'em up gameplay with a blend of Role-playing and Action game aspects. Both Story and Co-op (Player versus Environment) and (Player versus Player) are existed in the game to play and enjoy. Although playing gacha games isn't difficult as everyone is considering, you just need proper planning, information regarding your characters, and the environment where you are playing the game. 
Moreover, it comes with 100 unique playable characters; each one supports a leveling-up system and possesses unique abilities and combat skills. After installing the game to their devices, the majority of players come to find a solution in regards to "How to evolve their Characters in Bleach Brave Souls." Therefore, we have compiled a list of the best useful ways to help you become powerful throughout the game. You should keep in mind that the major factor that could help you achieve victory is the creation of your team wisely. Making a team selecting random characters may ruin your career before starting; therefore, you should learn first how to build a team and move to other tips and tricks. 
---
Create your Team Wisely
As mentioned above, building a team is the most important part therefore you should not ignore it at any cost. When you build a team, ensure watching the stats of each other and know what are their strengths and weaknesses; doing as I said may help you build a balanced team with other players. Firstly, you should keep in mind that blending a character isn't as easy as you are considering, it involves a set of farming and grinding; so there would be no one who could create a team of 5 random characters you pull from banners. If it is compulsory, you should have a look at the Team Effects kit to make a great team. 
Moreover, if you are considering creating a Player versus Player Team, then you need to spread your strength without thinking about what characters your opponents have. After having a corresponding weakness advantage, you can easily farm materials for varied characters. For you, we bring a small description of each state to learn how it works: 
SP: Special Move and Attack Damage
DEF: Damage You Received 
FCS: Hit Chance
ATK: Normal Attack Damage
STA: Hit Points
Bleach Brave Souls: Premium Summons List
How to Collect and Spend Orbs?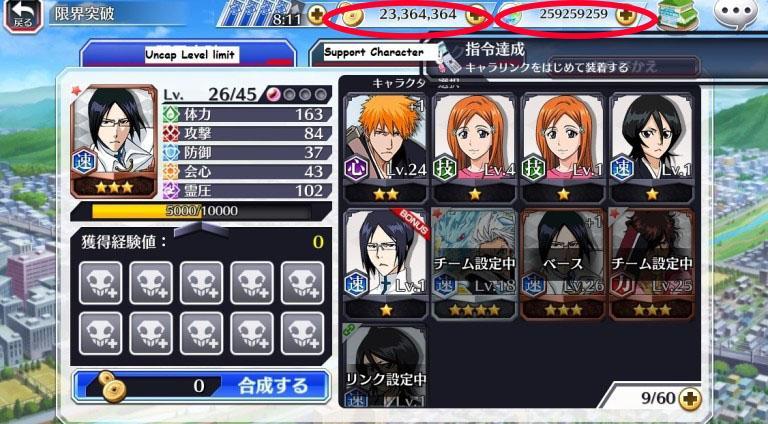 Seriously, here developers did a great job attempting the player to use their valuable resources like in-game money and Orbs on their selected characters. Similar to gambling games, players may prefer to spend more in-game money whenever they find themselves losing. 
Firstly, you should keep yourself updated with every detail the developer releases on their social handles like Reddit, Twitter, etc. regarding their upcoming events. Apart from that, following the events may increase your chance of getting 5* doubled. Here we suggest you follow the particular events or characters to create a good team at a slow pace. 
Bleach Brave Souls: Upcoming Gacha
Best Sources of Orbs 
When it comes to Orbs, then you should be serious because farming orbs isn't a cup of cake; however, at the start, farming orbs is very easy. Completion of story quests on all difficulties may help you get 20 to 25 orbs per day; therefore, complete all of those story quests to farm some orbs. Besides, you can also farm more than 300 orbs each day by merely accomplishing story quests alone. 
Bleach Brave Souls: How to get Unlimited Orbs?
Earn Orbs when playing in Co-op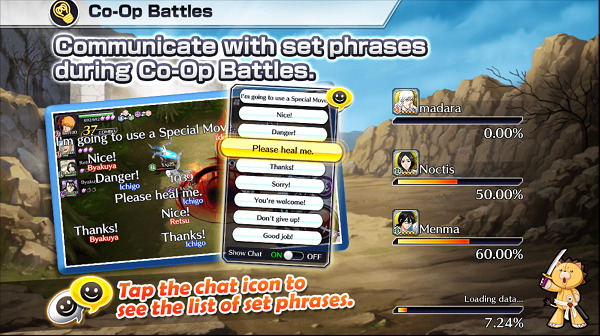 Do you know? Playing in Co-op also helps you yield over 500 orbs without any hassle. Matching up a new player may help you receive 3 orbs for free during a co-op quest. However, a beginner can yield up to 9 orbs per match. In short, there are many opportunities to yield orbs when playing in co-op. 
Bleach Brave Souls: How to use and get Hogyoku
Mixing Characters 
The game grants you the ability to mix characters for earning a considerable amount of orbs. Therefore, you should learn how it works following the details given below: 
Max Level 40 (1) – Character = 5 Spirit Orbs
Max Level 50 (2) – Character = 10 Spirit Orbs
Max Level 60 (3) – Character = 25 Spirit Orbs
Max Level 70 (4) – Character = 35Spirit Orbs
Max Level 100 (5) – Character = 50 Spirit Orbs
Max Level 150 (6) – Character = 75 Spirit Orbs
Tip: You should keep a copy of each card and struggle to maximize it after receiving a chance. Making use of events like Kon's Bonanza may be in your favor; as well as it provides you a good amount of experience points. 
Evolve Your Character from 5 Star to 6 Star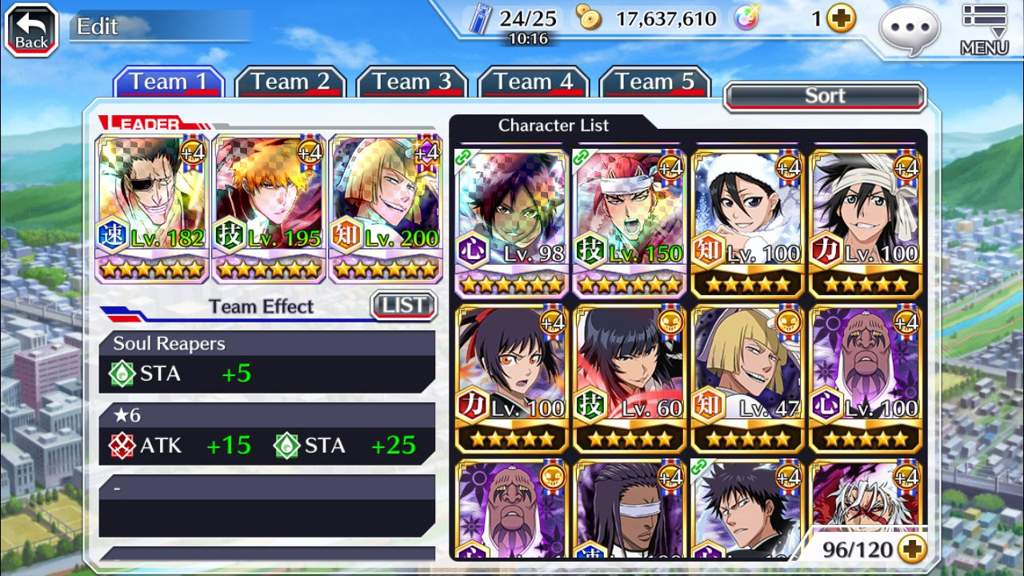 In case you are looking for a way to evolve your character from 5 to 6, then here are two different requirements that you must fulfill before making your dream come true. 
Firstly, you need to approach the max level of your character which is almost 150, and get the 100% on your soul tree. The game alerts you by merely showing the green color on the level. 
Secondly, you require three hogyokus and you can obtain the said item by merely grabbing the rare drop from training quests of Yoruichi or Kisuke. 
Bleach Brave Souls: Best PvP Characters
How to Evolve Your Character from 6 Star to Level 200?
The soul tree reaches zero % and level 1 as you awaken the character to 6 stars. Next to that, you must struggle to grind your way and take your character level to 150. Approximately, all processes will be the same as mentioned above, except for the character for whom you must use resources to upgrade the soul tree. 
After achieving the max level, you must turn your concentration on grabbing three Hohyoku wills, though they are rare. You can find rare drops of 5-star raids. Furthermore, I would suggest you complete at least thirty orders in a week for better results.
Bleach Brave Souls: Tier List 2021