One Piece Bounty Rush is a fabulous Fighting and Multiplayer Action video game that pits you against other players or your friends for the dominance of the map. Starting the battle against opposing teams while claiming as many flags as possible on the map would secure your victory. Creating a team in One Piece Bounty Rush isn't difficult, but selecting powerful characters is challenging. Therefore, we recommend you check the stats of all characters to see what would be compatible with you. 
There are several playable characters available and each one possesses unique abilities, skills, and personality. Selecting character is the most vital part and dominating the opposing team is your ultimate goal. Compromising when creating your crew may decrease the chances of your victory. Therefore, you should be familiar with stats whenever you come to see what the best characters are. Asides from that, the game is offering lots of rewards like in-game coins and items when you win the match. Similarly, you can buy in-game items, unlock playable characters, and level up avatars to become the master. 
---
What is One Piece Bounty Rush Codes? 
Surely, you would be familiar with Cheat Codes that start to float across the internet after the release of every game. Similarly, many hackers and third-party developers get activated after the release of the One Piece Bounty Rush. Similarly, they are offering different Coin and Diamond Generator Tools of the game under the title of grabbing free currency. Nowadays, hundreds of tools are available and the majority of players are concerned that they work. To be honest, I don't think they would work because there is nothing free in the world in what area of the world you are living in doesn't matter. Therefore, how gaming currency could be free. 
You may like: One Piece Bounty Rush: Best Characters
Using a game currency generator tool means, you are compromising your security and giving your credentials with your hands to someone else. Therefore, we suggest you avoid using any hacking tool and always prefer to go with genius released by developers. There are dozens of ways you can use earn in-game currency to level up your characters and to unlock additional tools like skills, weapons, and equipment. Besides, if you find any working tool and many players have shared their +ve feedback, then you should go with it. 
You may be interested in: One Piece Bounty Rush: Beginner Guide
How to get Promotion Codes? 

Getting promotion codes isn't a big deal because developers are continuously releasing either randomly or on any special occasion like Christmas and New Year. So, there is always something new for you to grab without any hassle. The majority of players from all over the world are searching for a way that they can use to Redeem Codes of One Piece Bounty Rush. When you Google, thousands of codes you may find in search claiming that you can get free lots of coins. To get free codes, you should subscribe to the social handles of the game and also subscribe to their email services. Because many times, the developer sends you codes via email. 
You may be interested in: One Piece Bounty Rush: Best Medals
How to Redeem Codes? 
As you know the game is available on mobile devices, such as Android and iOS. Therefore, the features of redeeming codes are available in the purchase sections. After having a code, you should visit the purchase section to add the code over there and the rewards will be added to your wallet automatically. Besides, you keep visiting social handles to grab codes. 
You may be interested in: One Piece Bounty Rush: Best Medal Guide
How to Avoid a Scam? 
As you know technologies are improving day by day; meanwhile, the ways of scamming others on the internet are continuously changing. Therefore, you should be alert whenever trying to use any online tool-generating tools.
You may like: One Piece Bounty Rush: Tier List
Avoid using any fake online One Piece Bounty Rush Coins generator. 
Always read reviews regarding the tool you are planning to use.  
If necessary, ask other users to tell you about the tools. 
Never share your credentials upon asking in exchange for coins. 
Avoid sharing your username and password with anyone to prevent yourself from being hacked. 
Following all tips mentioned above may help you get rid of all problems that may in the future. Use valid methods released by developers to keep rewarding yourself with freebies. We know in-game purchases are relatively expansive; so it doesn't mean you started to use fake generators. Find third-party marketplaces to find in-game currency at a reliable cost. 
Here are a few Codes: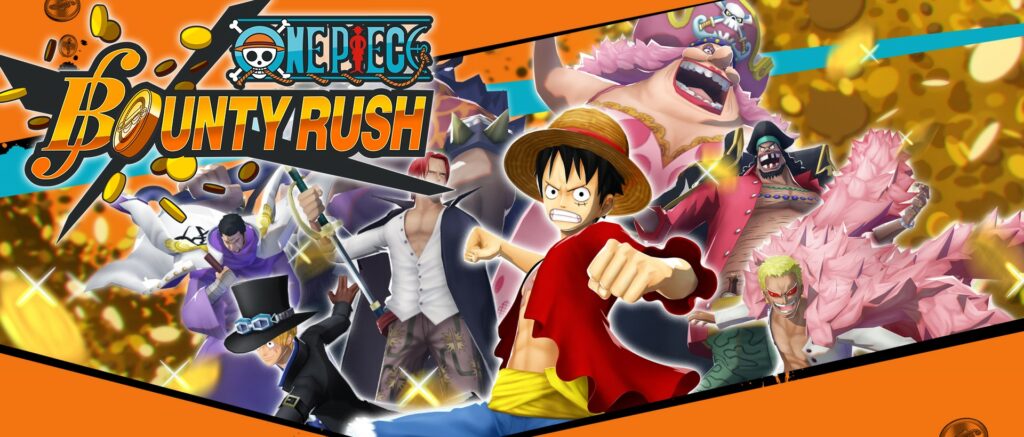 We have compiled a list of codes below that you can use to grab medals, summon powerful characters, earn gold, and obtain a premium pack in One Piece Bounty Rush for free. Usually, the developer releases codes for a specific time, once the time runs out the code gets expired.
Fvaak0r0K3xxerg – Medals
3xEb9dBtlgvm84s – Promo Code
gf2q9iyjEHT6MNq – Silver Coins
soS58RyfIU2QKpv – Summon
sZ9aTowMAQ2IU2l – Skill Points
pgvALq3WJnOUI9e – Gold
1hSOyxqDA0QKu3L – Gem Crystal (diamonds)
0umAmObjGlXooOI – Chest
1DWu8PU0cFbcSzz – Premium Pack
6esSvx6zqx6Ty5n – Vip Ticket
When playing the One Piece Bounty Rush video game, you have to learn about how to swap and summon characters. Secondly, you must try to capture as many flags as possible as the other team to become the master. The game rewards you with in-game coins and items that help you level up your characters to make them more powerful. How to make a party and start fighting against the opposing team. 
Firstly, you have to add a character to register your party. 
Secondly, include two characters in your party to join an epic battle. 
Once done, select the character you want to respawn as and you will start with the character available on the left, but you can choose the other characters also. 
Each solo quest includes three challenges. Completion of challenges may earn you rewards. 
After having a few codes, you should try your luck to see whether you receive rewards or not. Make your team powerful and never let the opposing team takeover you at any cost. You can One Piece Bounty Rush either with friends or other online players. Try a combination of different types of characters to find the best mix and dominate the One Piece universe using your strategic and tactical approach.