One Piece Treasure Cruise is an anime-based RPG that enables you to go on a once-in-a-lifetime adventure across the unpredictable world of anime with your favorite One Piece character. You can enjoy the entire one piece story all the way from start to end by joining hands in hands with an anime star of your choice. 
---
It is a nonstop action game where you can become the ultimate pirate king by defeating your enemies and collecting ships to sail through seas. It uses a taping system to let you unleash attacks and combos of all the characters in your team. Your sail towards the Grand Line depends on all the ships collected during your recent fights and adventure. 
You may like this: One Piece Treasure Cruise: Tier List
 You will be given the chance to recruit all the famous anime stars to your dream as you continue your journey by defeating what comes in your way. When you use the turn-based strategy to use attack combos of your characters, you can deal more damage to the opposite team through Tandem attacks. 
As you defeat enemy teams and advance to the next level in the game, you will receive new characters as extra rewards. Recruitment for new characters is always open in your army and your chances of winning the big battle increases as you recruit more powerful stars in your team. 
Best Characters 
Each character in one-piece treasure cruise is different from other characters and has its unique battle usage. Here are some of the best characters that you can recruit to your team before the next battle.
Vivi & Rebecca
Halloween Shanks
Halloween Law
Boa Hancock
Red Hair Pirates
Snakeman
Kozuki Oden
Sugar
Col D. Roger 
Luffy or Sanji
Vivi & Rebecca
The unit of both Vivi & Rebecca is not the first choice of gamers for captain but their special effects make it impossible for gamers to finalize their teams without them. You can easily clear a room full of enemies before the start of the boss stage to save some extra time. 
You may be interested in: One Piece Treasure Cruise x Dragonball Z Dokkan Battle: Crossover
The addition of 2x affinity to all the strikers and other cerebral characters in your team can do the job for you especially when you are stuck on a difficult level and trying all the other characters that you have. 
Halloween Shanks
Shanks is an INT lead that can give a boost to the attack of other characters in your team all thanks to its captain ability. If you are going for a player-vs-player battle, you should consider adding Shanks to your team as its boost can last for up to 3 turns after a single usage. 
You may like: One Piece Treasure Cruise: Beginner Guide
Although Shanks has attack boosts for Slasher and cerebral characters, you need to add at least four INT characters to get the chain multiplier effect.   
Halloween Law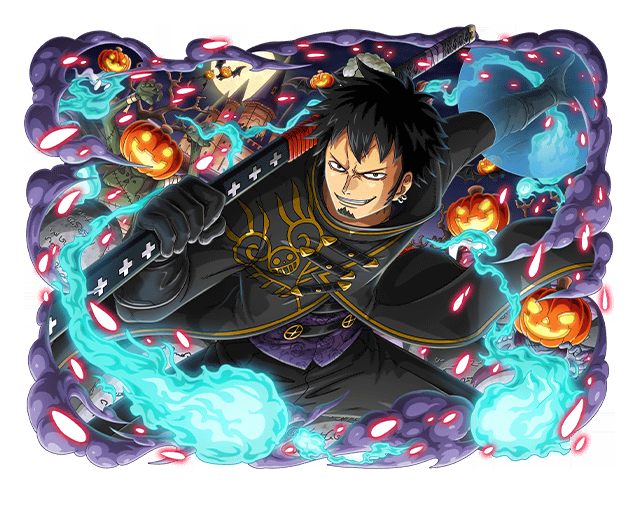 The starting attack boost of Halloween Law is 4x but you will also get an extra o.15x attack boost every time you hit a perfect on your enemies. The healing effect of your characters increases after a perfect hit and it is the best combination to give more damage to the opposite team. 
You may be interested in: One Piece Treasure Cruise: Redeem Codes
Boa Hancock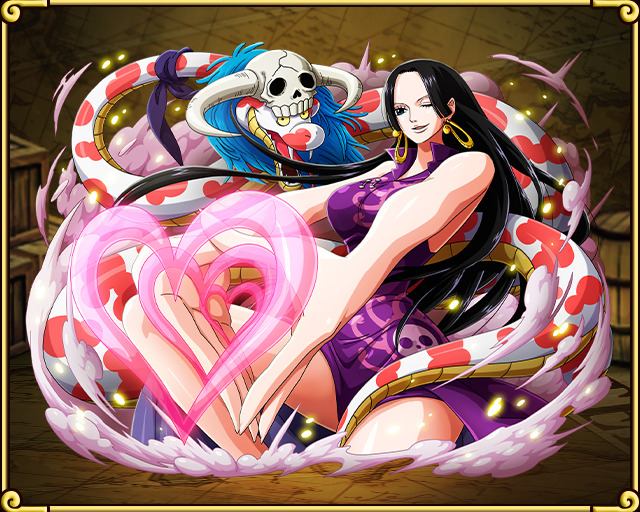 Boa Hancock has the special ability to boost up the attack of PSY characters in your team by up to 5x and attack of all the other characters by 3x. The special of Boa puts your enemies in a Mero Mero state in which they cannot attack your characters for a selected number of hits. 
Red Hair Pirates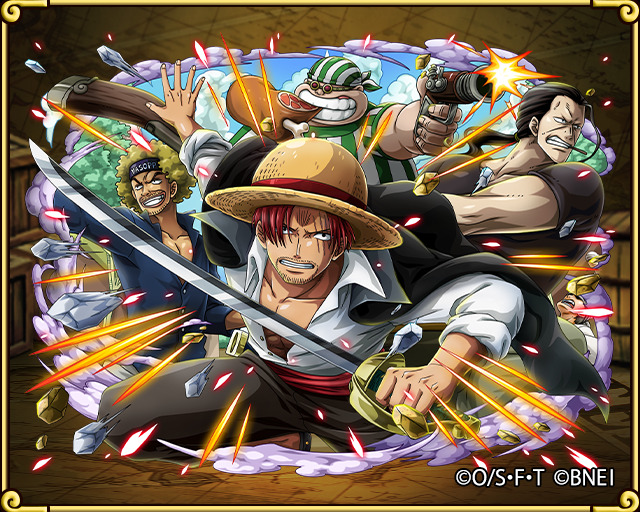 Red Hair Pirates characters are universal attack boosters with a significant attack boost and HP boost to all the characters in your current team. If you swap this unit right on time, you will get an extra attack boost and 3 matching orbs all the time. You can take on bosses with high HP by using Red Hair Pirates' special to lock the chain at 3x. 
Snakeman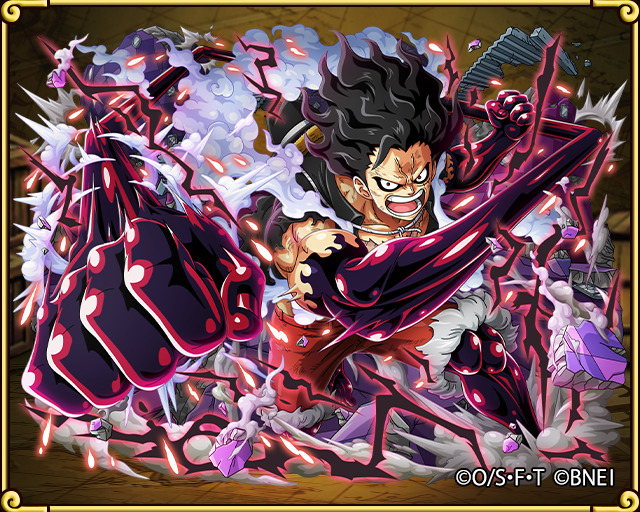 Snakeman has both super special and regular special to give a boost to both attack and orb of your team members. If you have STR characters in your team with a matching orb, Snakeman can increase the attacking power of all those characters by up to 5x. It also can boost up the HP and RCV of your character.  
Kozuki Oden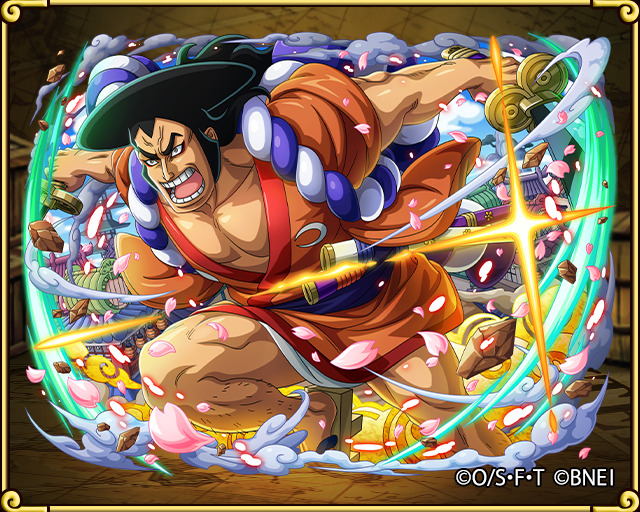 Oden provides a 1x HP boost and 4x attack boost to all the characters to transform your team into a super tank team. You can change STR orbs into WANO orbs using Kozuki Oden to get the special 2x attack boost. Slasher and free spirit character in your team will get an orb boost for two consecutive turns. 
Sugar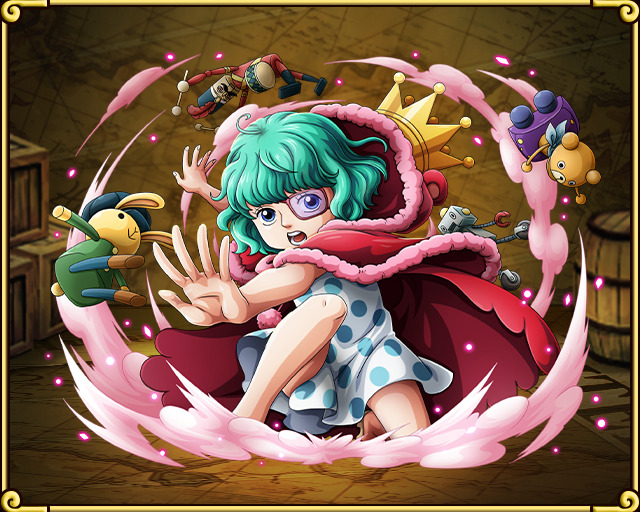 Sugar automatically turns five of your characters into bears and these bears have the special ability to stay unaffected by bind, burns, paralysis, and stuns by the enemy team. The attack of a character with a cost of 40 will be increased by 4x while other characters can deal 3x more damage to enemy characters. 
You may be interested in: One Piece Treasure Cruise: Reroll Guide
Gol D. Roger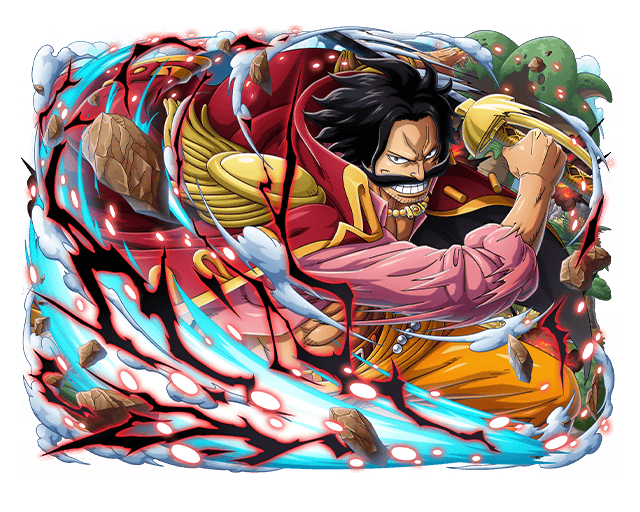 Gol D. Roger is a dream character for many gamers as he has the strongest captain ability in the whole game as compared to all the other characters. If other characters in your team are using their specials, the attack boost by Gol D. Roger is up to 5x and enemies cannot clear any of the buffs placed by your teammates.  
Luffy and Sanji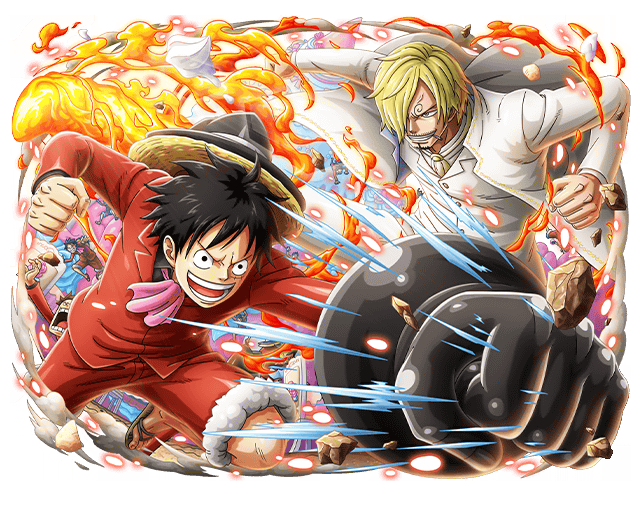 Luffy is the most recently released character in One Piece Treasure Cruise and since its release, it has been the first choice of most adventurers out there due to many reasons. By adding Luffy to your team, you can overfill the HP of all your players, and this increases the durability of your team enabling them to take some extra damage from the enemy. 
You may like: One Piece Treasure Cruise: Best Team
The special of Luffy can immediately heal team members by restoring their HP and the enemy team will get 2x damage with each hit by your character. All these special effects depend on the HP of your character before the launch of the Luffy Special.