One piece Treasure Cruise is a role-playing game by Bandai Namco Entertainment Company that allows you to take the role of a famous anime character and clear your way to become the ultimate pirate king of all the kingdoms. Becoming the king is your first goal but you need to keep on going after setting your own kingdom and attack on the nearby ship to loot their treasure. 
---
The game comes up with a large collection of more than 2000 different characters so you don't run out of choices when you create your dream team of anime characters. You only need to pick six characters to create your team and set on your journey through the wilds. Your team will face armies of other pirate kings and defeating them will give you some extra rewards. 
All the characters in your team have some special moves and you can use these moves in various combinations to damage team members of your enemy. Upgrading the level of your characters will increase their damage and healing stats which can decide your win or loss against the boss at the end of each level.
You may like: One Piece Treasure Cruise: Beginner Guide 
Capture enemy ships and keep them in your arsenal to set sail on them whenever you want to go on an adventure. Attacking enemy heroes at the perfect time can start a battle chain of more than one attack at the same time to kill all the enemy squad members before the time ends. You can customize your hero by trying various outfits and each outfit also has some stat boost.
Best OPTC Team 
The key factor behind every victory is the lineup of heroes in your team and you can change the lineup whenever you want to tackle a difficult level without much stress. Building the right team is a difficult task for new players but they can try one of the teams below especially if they are stuck at a level and cannot defeat the boss.
You may be interested in: One Piece Treasure Cruise: Redeem Codes
STR type based crew
Advanced STR type based crew
A type-based crew (DEX)
STR Type Based Crew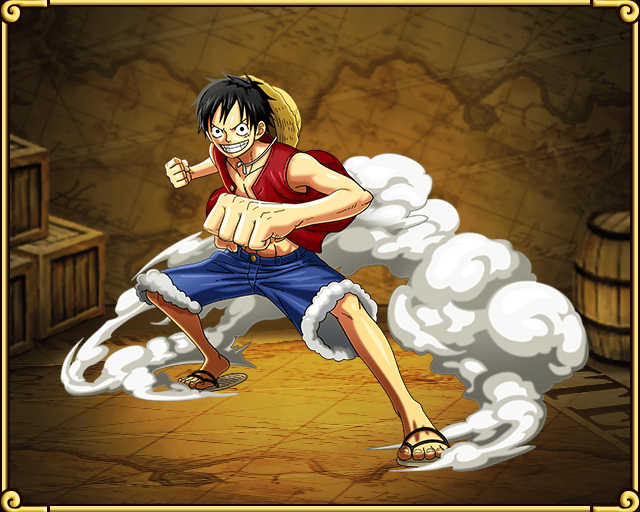 At the beginning of the game, the first hurdle most players face is that they can't fill their team with powerful characters as most of these characters are still locked. Making Monkey D. Luffy and Gum-Gum Pistol the captain of your team is the first step towards creating a balanced team as you don't have many choices at this level. 
After deciding the captain, select other members of your team of the same type as Luffy but avoid taking on a quest with a full team of five characters. You can even add a character to your team that has low attack and healing stats to complete your team in case you have spent all your money on a character with higher attacking stats. 
You may be interested in: One Piece Treasure Cruise x Dragonball Z Dokkan Battle: Crossover
Getting more bonus from chains depends on the number of characters in your team and you can put up a better fight as compared to a team with less than five characters. IF you are going with the hero lineup, always remember to attack using a character with the highest attack boost at the end of the chain to increase the chain bonus. Here are the heroes that you can choose to create STR based crew line up
Captain: Monkey D. Luffy, Gum-Gum Pistol
Fighter Group Cabin Boy Red Pirates
Slasher Group Cabin Boy Red Pirates
Stabber Group Cabin Boy Red Pirates
Shooter Group Cabin Boy Red Pirates
Friend Captain:  Monkey D. Luffy, Gum-Gum Pistol
You will get a 2x attack bonus by using the same captain and friend captain as given above. Most of these characters have more attacking power than other characters of the same level. It is an ideal lineup for starting quests and the Tandem attack by this crew lineup can do a lot of damage when dealing with a large number of enemies in the later stages of the game. 
Advanced STR Type Based Crew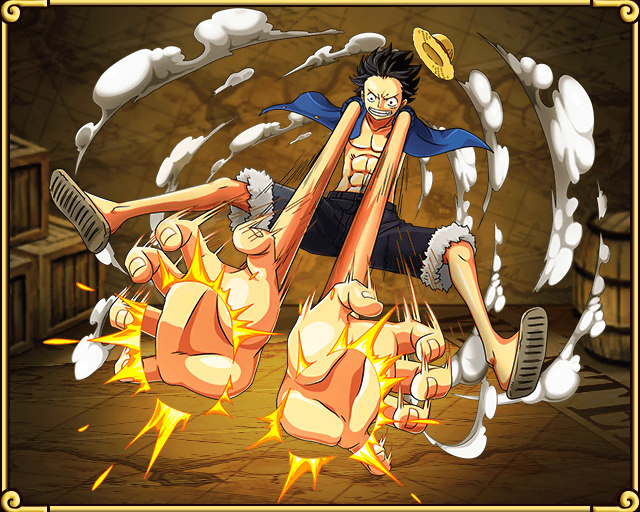 Getting in the game with all the powerful characters in your arsenal is difficult because of the cost. You may get lucky and unlock some powerful heroes at the start of the game but you can only take them with you in a fight by strategically creating a hero lineup. Advanced STR based crew consists of 
You may also like: One Piece Treasure Cruise: Reroll Guide
Captain: Monkey D. Luffy Gum-Gum Bazooka
Group Crew Red Pirates
Stabber Group Crew Red Pirates
Red Armored Crab 
Usopp
 Friend Captain: Monkey D. Luffy Gum-Gum Bazooka
Red Armor Crab has high attack stats and you don't need to spend some extra to add it to your crew so it should be your priority to get it. You can get a red armor crab in a quest during your adventure on the extra Island. Evolve your Usopp into Usopp Golden Pound as the benefits of this evolution are worth the effort. 
A Type Based Crew (DEX)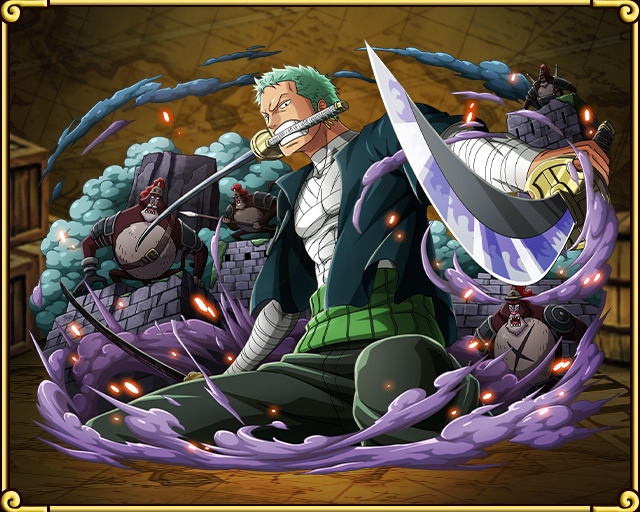 Dealing with damage to your enemies is a difficult task when you have STR-type heroes such as Luffy in your lineup. If this is the case for you, it is time for you to move to a DEX-type crew and your captain should be Roronoa Zoro. A change in your crew lineup can make a big difference when you are facing enemies who have disadvantageous character types. 
You may like: One Piece Treasure Cruise: Tier List
Substituting Straw Hat Pirates Character with another character that has high HP can complete your crew and you will not spend above the cost. These heroes can get you out if you ever find yourself in a pinch during your adventure.  
Captain: Roronoa Zoro
Fighter Group Crew, Green Pirates
Slasher Group Crew, Green Pirates
Stabber Group Crew, Green Pirates
Shooter Group Crew, Green Pirates
Friend Captain: Roronoa Zoro
You may find it difficult to add some of the characters given above to your line up but you can change only one or two heroes to make a powerful combination of heroes and defeat all the enemies to become the ruler of your pirate kingdom.  
You may be interested in: One Piece Treasure Cruise: Best Characters List