The world of gaming is expanding at an exponential rate and the recent world wide lockdowns are one of the reasons people from all around the world are trying to find refuge in the virtual realms of gaming. 
And when we talk about games that can provide players with a much needed escape from reality, Pokemon seems to be claiming the top charts for as long as I can remember. The Pokemon franchise has grown out so far and wide that everyone seems to be caught up in this ever-growing fever. 
And just when I thought that the Pokemon franchise couldn't expand any further, they announced their very first MOBA title, Pokemon Unite, last year. And judging by the hype it has created amongst the Pokemon fans, I think we are in for one of the biggest MOBA titles of all time. 
But the game currently has no fixed release date, however a beta version of Pokemon Unite was recently launched for the residents of Canada. So, let's dive into the world of Pokemon Unite and find out everything that we know about this MOBA title.
---
What's Pokemon Unite all About?
Announced by Pokemon on June 24, last year, Pokemon Unite is the very first MOBA title by the Pokemon franchise. Just like any other popular MOBA title such as LOL and Arena of Valor, Pokemon Unite is a 5v5 strategy based game that is free to play. 
You may like: How to Play the Pokemon Unite Beta Anywhere
The game is being developed under the umbrella of Notorious Chinese Big gun, Tencent's TiMi studios. Of course, just like any other Pokemon title, the concept of evolution will be there as you wander around the universe of Pokemon Unite to fight battles against your rivals. And personally, I think it will be one of the biggest advantages that this game would have over many other popular MOBA titles already out there.
Although, the details about this game are being kept wrapped away as Pokemon has strictly forbidden streamers and youtubers from sharing any in-game content available in the Beta version, there's plenty of information out there that we can take a look at, right now.
The Gameplay
Pokemon Unite is basically a strategic team-based Pokemon battle game that is unlike anything you have ever seen before in Pokemon. In Pokemon Unite, you play cooperatively in 5v5 matches, attempting to score energy points into your opponents' scoring zones, with the teams scoring the most points at the end of the time limit being declared the winners.
You may also like: Pokemon Unite: All Playable Pokemon
And just like any other Pokemon game, at the start of Pokemon Unite, You can choose your partner pokemon by getting a Unite license, to use it in a fight. You can pick one of the five options given to you at the start of the game namely, Pikachu, Charizard, Snorlax, Talonflame and Idgos. 
Once you pick your Pokemon, there will be a couple of tutorials to further get yourself familiarized with the controls and gameplay of the game and by the looks of it, the controls and gameplay are a breeze compared to other MOBA titles.
Targeted Platforms
Pokemon Unite will be released for major mobile platforms, Android and IOS along with Nintendo Switch. And the best part is, this game would come out with cross-platform features!
Currently, the beta version of the game is only available to android users, which can be downloaded from Google Playstore.
Pokemon Unite Beta Release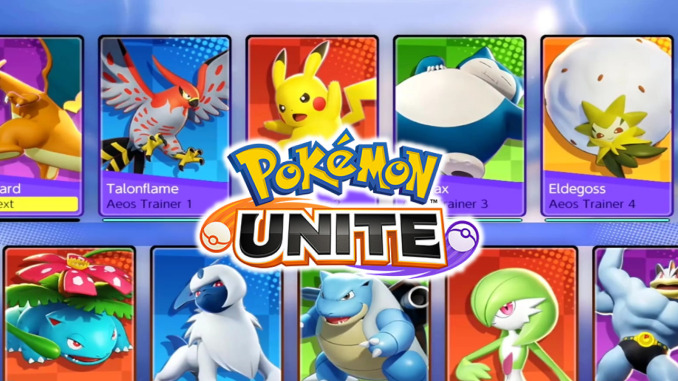 As of march, 2021, the beta version of the game was released on Play Store for the residents of Canada only, with strict policies from Pokemon that includes: 
Only available for players above age 16.
Players are not allowed to share the in-game content (videos of the gameplay) with others.
All the progress made in the Beta version will be reset once the Beta is over.
Pokemon Unite being their very first rodeo in the world of MOBA, Pokemon is trying it's best to polish the game as much as it can before the big release.
Pokemon Unite Release Date
Pokemon and Tencent have been particularly silent about the game's release date but judging by the fact that the beta is already out there, hopefully we can hear some news about the release date by the end of this year.
UPDATE: Switch Version will be released in July and Mobile in September. Stay tuned!
Will Pokemon Unite ever get a PC release?
Apparently, the game will only be released for major mobile platforms as well as Nintendo Switch. But there is no news for Pokemon Unite to be released for PC yet.
Hopefully, it will change once the game is out but for now we can only wait!
Some Not-So-Known features
Although Pokemon is trying hard to keep things under the wrap, some Pokemon Unite leaks and rumors have been floating around for a while now.
You may be interested in: Pokemon Unite: All Battle Types
According to them, Pokemon Unite will feature character skins for both the Pokemon in the game and the trainers. However, it is not yet confirmed if the skins will be available for free or there will be some sort of in-game currency that the players will have to earn in order to buy these.
Does Pokemon Unite Stand a Chance in the MOBA Universe?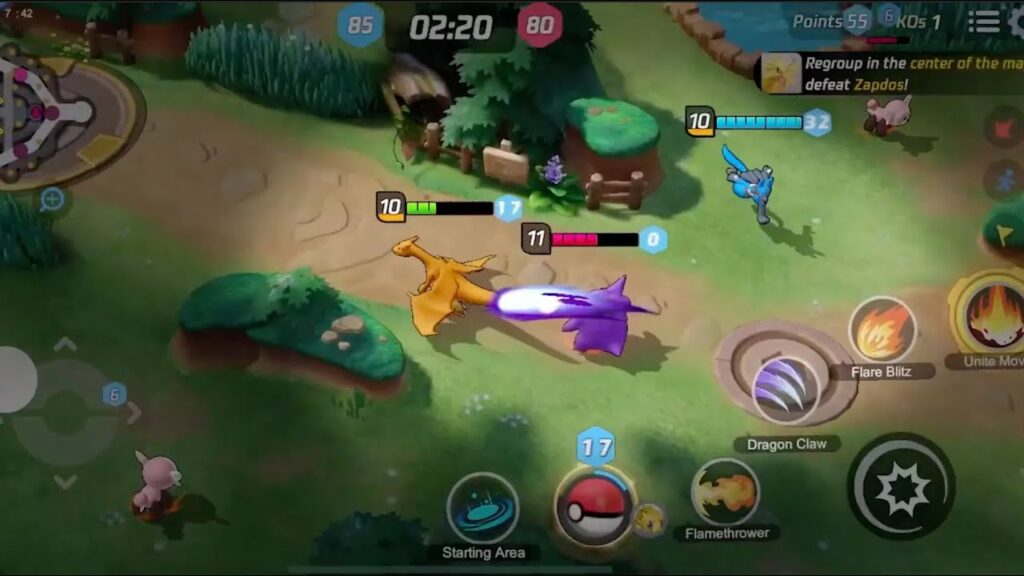 Now this is going to be extremely interesting to see as there are some great MOBA titles such as League of Legends and Arena of Valor that are already claiming the top charts. But personally I think, the timing couldn't be any better for Pokemon Unite. 
Mobile Gaming is becoming way more popular than any other gaming platform out there, as more and more people are getting involved in this industry. To put things into perspective, Mobile games are generating way more revenue recently than both PC and Console games combined!
Conclusion 
With giants such as Tencent backing this game, I think Pokemon Unite has the potential to easily take over even the most popular MOBA titles in the market. The Pokemon Franchise already has a fan base that reaches millions of players around the world and I am sure they will be as eager as I am to get their hands on Pokemon Unite before anyone else!